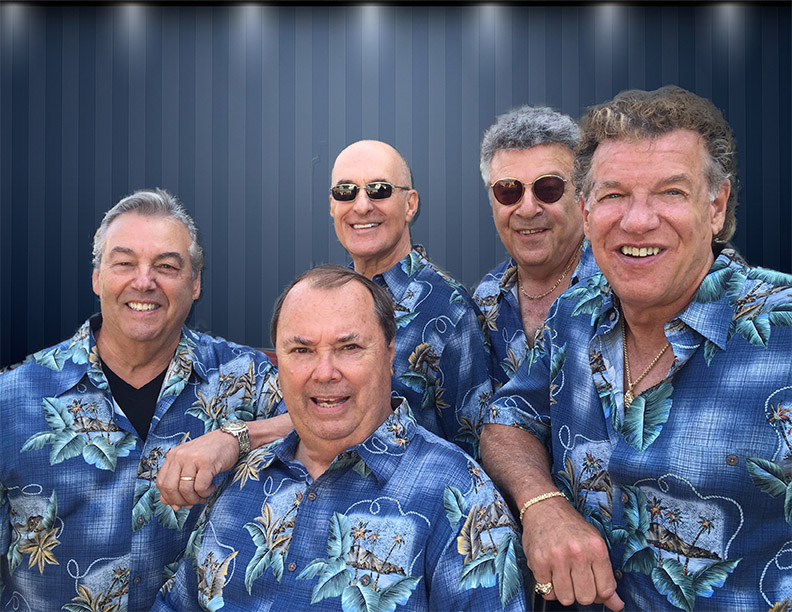 The Tribunes are a legendary 5-man acappella group specializing in the performance of vocal music from the 1950's and 1960's. The group was originally formed in 1957 and enjoyed success with their 1959 Top Forty recording, "Code of Love" on Paul Winley's famous Derrick Records label. Paul Winley has the distinction of producing the legendary album, "The Paragons Meet The Jesters", often revered as the quintessential doo wop recording of all time. 

In 1959, The Tribunes won top honors at the world famous Apollo Theater's Amateur Night in Harlem, New York. The group continued to make appearances at Rock n' Roll shows, night clubs and major entertainment venues nationwide until the early 1960's, when the ensemble disbanded.

In 2015, The Tribunes were reestablished and are comprised of Mike Cuomo, Shelly Wengrovsky, Les Levine, Pete DeBenedetto and Hutch. A true "Super Group", each member has also been part of several top oldies acts performing throughout the U.S. and abroad. Shelly is a long time member of Platinum Recording Artists Cathy Jean & The Roommates. Mike and Pete were members of The Teenchords. Les and Shelly are members of the fabulous Del-Vikings. Hutch and Pete were members of the fantastic acappella group, The Encounters.

The Tribunes are renowned for their authentic New York bred street-corner harmonies that are treasured by their audiences. The group boasts five lead singers to add to their versatility.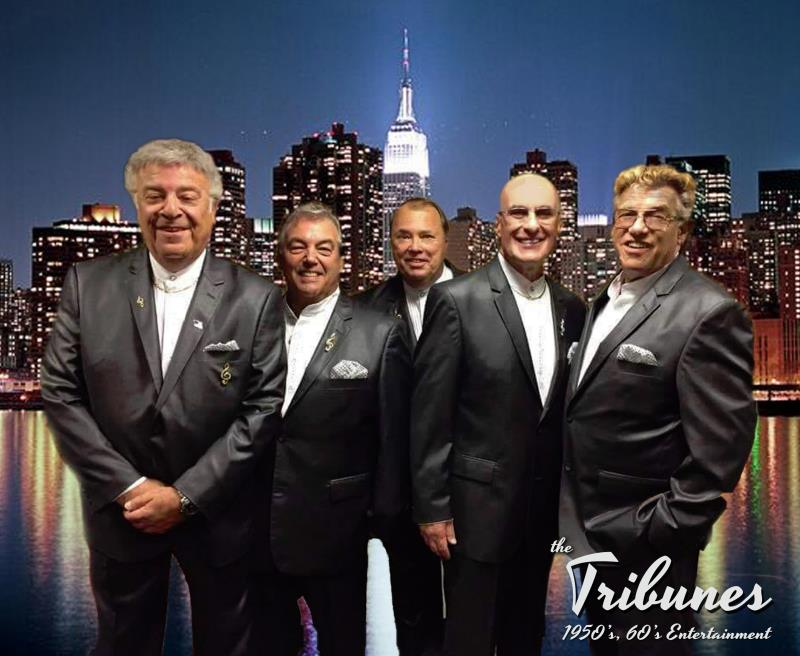 *Here are some reviews from happy event planners*

Verified Review

Steve L.

• December 30, 2016
Tribunes were terrific

They were personable, fun, and sang all classic doo wop tunes, smiling and making us smile. There was interesting patter and humor between tunes. It was fascinating to watch and hear the five vocal parts blend. From tune to tune, it was a different lead singer each time, which kept it even more interesting. They recognized the commemorative nature of this gathering, and mentioned my late brother's name a few times.

They were perfect, and made the evening absolutely memorable. I would absolutely recommend these guys to anybody seeking a great a cappella doo wop experience.

Hired as:

1950s Era Entertainment, A Cappella Group, Doo Wop Group, Singing Group

Michael F.

• July 12, 2016
Classy and Talented

I was fortunate enough to bring great joy and nostalgia to my father on his 70th birthday through the eargasmic harmonies of the Tribunes. They were very professional, sounded great and displayed great showmanship. Their knowledge of doo wop is undeniable, their uplifting spirit is contagious and I highly recommend them.

Hired as:

1950s Era Entertainment, 1960s Era Entertainment, A Cappella Group, Doo Wop Group, Oldies Music, Oldies Tribute Show, Singing Group

   Verified Review

Lynne • August 13, 2015

Fabulous! Would chose them again!

the Tribunes were a true class act all around! Their performance was top notch, interactive, engaging and became the focal point of my father's birthday festivities! The group members were very professional, energetic, punctual and made our event a day to remember. The guests are still raving about their performance.

Hired as:

A Cappella Group, Doo Wop Group

RIGHT CLICK ON PICTURE TO SAVE