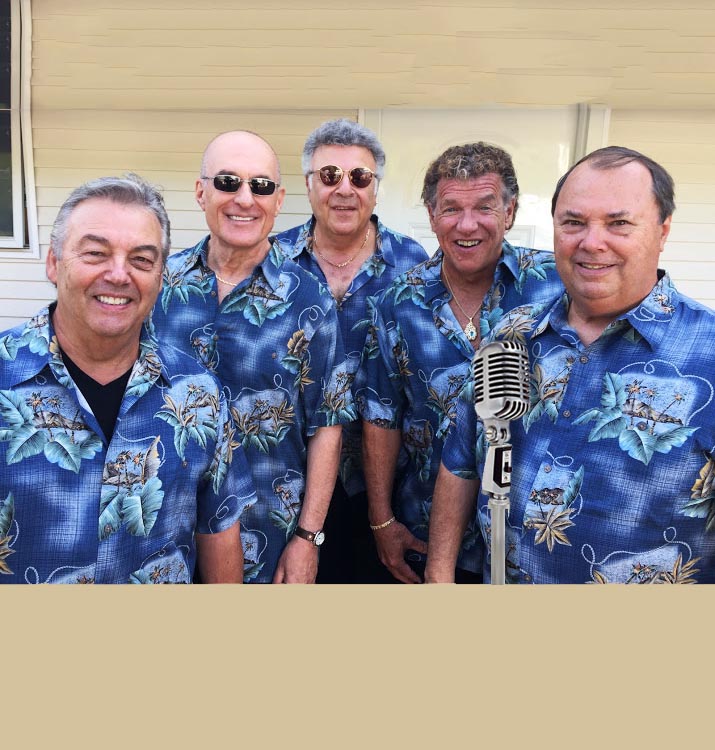 The Tribunes were a true class act all around! Their performance was top notch, interactive, engaging and became the focal point of my father's birthday festivities! The group members were very professional, energetic, punctual and made our event a day to remember. The guests are still raving about their performance.

Five Star Rating

Lynne Branford, CT

Birthday (Adult) on 08/09/2015

We had a great time listening to The Tribunes perform at our office holiday party.

Five Stars

Cathy P, Danbury, CT

Holiday Party (Christmas) on 12/12/2014

I have to say, the Tribunes nailed the show, excellent performance, great music and nothing could of made my Fathers 70th Birthday more memorable. Everyone came up to me during and after the show saying " what a great group " and " where did you find these guys " but I think the best comment was " Thanks for bringing back the memories ". So "salute" to the Tribunes, I couldn't of been happier and thanks you so much. I look forward to seeing you guys again and to Shelly....Thanks for the career advice Im glad I got to meet and talk to all of you. "Sincerely" - Damian (what a great song)

Five Stars

Damian Seaford, NY

Birthday Party on 08/09/2014

Amazing!! The Tribunes recently performed during the cocktail hour for my 2014 wedding. They were a hit. Guests are still talking about the show they put on and asking for their contact information. They were professional, friendly, and talented. The songs they sang were perfect for guests of all ages to enjoy! I can't wait to attend their next performance.

Five Stars

Dara G, Howard Beach, NY

Wedding Cocktail Hour on 02/22/201

Just a Sample of our Reviews

Contact Information:

24 hr Office: 516 728-7931